As a keen-eyed chronicler of British manners and mores, Ray Daviesis thinking about Brexit a lot. He's currently writing a book about Britain – "focusing on what it had when I was young" – and he predicts a potentially problematic departure.
"It's going to be a shift of gigantic proportions," he warns. "Bigger than the Berlin Wall, like regrowth and replacement after a war. Hopefully we don't have a war or a huge crisis, but we're going to go through an immense change. We're reassessing our culture, our sensibilities, the way we react to other cultures." The 72-year-old sighs. "It's an imploding culture."
Sometimes, says the man who single-handedly reshaped the language and psychology of pop music with the Kinks, he regrets not running away from Britain after You Really Got Me went to No 1 in 1964. "I wish I could live in my own world like some existentialist artist," he says. "But life has always intervened."
Yet as Britain prepares to bow out, Davies – stubbornly out of step with prevailing trends – has released Americana, his first solo album in almost a decade, and a companion piece to his candid, witty 2013 memoir. Recorded with veteran alt-country outfit the Jayhawks, the collection explores, in forensic detail, Davies' relationship with the US: how he got banned from touring there with the Kinks in the mid-60s ("bad luck, bad management and bad behaviour"), how he slogged around their heavy rock stadiums in the early 80s, and how he famously got shot in the thigh during a New Orleans mugging in 2004. And yet he still has romantic memories of the place.
"Kentucky, Montana, Sierra Nevada, just the words are so evocative," he says. "And I loved those American place names that Chuck Berry would reference. It's not the same when you're singing 'from Walsall to Shepperton to Milton Keynes'."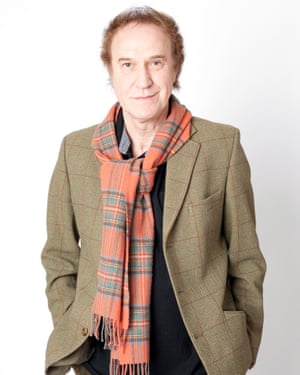 On a sunny but chilly afternoon in mid-April, Sir Raymond Douglas Davies is taking tea with milk and honey in an expressly non-working-man's cafe in Highgate Village, close to his north London home, and a brisk stroll from the house where he was born in Muswell Hill. Davies mutters modestly when it is suggested that he is the greatest songwriter London has produced. But his work has made a profound mark and inspired respectful cover versions by David Bowie, the Jam, the Pretenders, Elvis Costello and the Fall. Not to mention Van Halen.
It is 50 years to the week that he recorded Waterloo Sunset, the best pop song ever written. "The best pop song I've ever written," he corrects from behind grey-tinted spectacles. The thought of his work outliving him is something he finds worrying: "Because I won't be here to know if it happens or not. I'm just taking your word for it."
Davies speaks in a foggy whisper, like an Ealing studios safe-cracker, his conversation, like his songwriting, full of subtle detours and tiny surprises. While discussing Americana, he mentions that he has met Donald Trump.
"I've bumped into him a few times and it was all right," he shrugs from inside a sturdy black jacket. "Like bumping into a bloke in a bar. It's hard to criticise and judge. You get all the rhetoric when they're trying to get into power, but as soon as they get the key to the front door, the pressure is on. He's trying to run the country the best he knows how and he only knows one way to get what he wants: total power."
Davies admits that the current US situation is "scary" but retains a fondness for the country, conceding that the Kinks' ban, which he took "very personally", may have been a blessing in disguise. "Because we couldn't tour there, I took solace in being English and wrote The Village Green Preservation Society," he says. "I became productive. If I'd have been going to America, I would never have written that album. I'd have made heavy metal records."
Had the band been able to tour the US, could they have competed with the Beatles? "We couldn't have been bigger than the Beatles," Davies scoffs. "The Beatles were even bigger than the royal family. We opened for them in the beginning, they were the big stars, we were the support act, and John said: 'If you run out of songs to play, we'll lend you some of ours.' Typical John."
Davies was in New York the day before Lennon was murdered. He was renting an apartment close to the Dakota building and had become accustomed to seeing John and Yoko in the neighbourhood. "I was jogging in Central Park and ran past Yoko," he recollects. "I never saw them separated before. I waved at her and said: 'How're you doing, how's John?'
"I was flying to Europe that night. I got on the plane, landed in France, did a press conference, and they asked me what I thought of his new album, Double Fantasy. I said: 'In my humble opinion, it's not his best work.' Then they said: 'Did you know John Lennon was shot this morning?' I'd seen Yoko 24 hours before on the street without John. It was like a premonition, a very eerie experience."
Davies had Lennon partly in mind when he first dreamed up Waterloo Sunset. "I woke up thinking it could be Liverpool Sunset, about the demise of Merseybeat," he says of his landmark single. "But then I thought: 'I'm from London, I should make it about Waterloo, because it had been significant in my life: I used to go down there to change trains to go to college in Croydon; when I was in hospital in St Thomas's – I was quite seriously ill when I was 15 – they took me out on to the balcony after an operation to look at the Thames." He breaks off to sing gently, "Dirty old river …"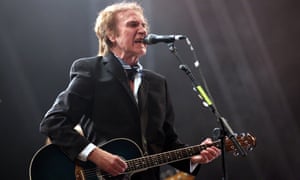 Davies' best songs have come from bittersweet personal experience: Dedicated Follower of Fashion, the deathless Days and, of course, Lola. "The incident with Lola happened in the Castel Club in Paris," he recollects. "My manager was dancing with a drag queen. I was aware of what was going on and he wasn't. I just egged him on – it's not until you get into the daylight and you see the stubble that the realisation dawns."
But didn't he enjoy a similar encounter himself? "Yeah, probably," he chuckles. "I went on a date with someone called Candy Darling [the transgender actress and one of Andy Warhol's superstars] – the most beautiful-looking woman in the world, who died tragically. We went in to the back room of Max's Kansas City in New York. We only had coffee," he adds chastely.
Ray always cut an effete figure beside his marauding sibling, the estimable Kinks guitarist, Dave Davies. Their five-decade feud has been well documented, but prompts a simple question: does he love his brother? "The word 'love' is a strange phenomenon," Davies replies. "My brother and I didn't have a conventional upbringing. I lived with my sister and I always feel he felt shut out of my life. I wasn't the big brother who was there for him.
"I still don't think I'm the lead singer of the Kinks – Dave's the lead singer." His arms drop to his sides. "It's weird being a solo artist. I miss the rucking and the banter."
On Americana's title track, he refers to himself and Dave as "my baby brother and me". "That was the last time we were really innocent, when we played cowboys and indians on the bombsite near where we lived when we were kids. I was always the good guy."
He was also playing the good guy when he chased down a mugger in New Orleans in 2004, receiving a gunshot-wound for his troubles that left very real scars. "There's two," he acknowledges. "The entry wound is quite small, the exit wound is quite big. Then there was quite a lot of metalwork."
Davies, who was knighted in March by Prince Charles for services to the arts, laughs quietly at the idea that his leg might have been giving him gyp as he knelt. "I was concerned about where the cushion was but my leg didn't give me any gyp," he says. "The whole process was quite painless and rather moving. It's a unique thing we have, the honours system, we should hang on to it. Although I haven't got used to being a 'Sir', there's a certain amount of etiquette that comes with it, I'm not sure I know the ropes yet. I still have to wait in line at Café Rouge."
When the Queen awarded Davies with a CBE in 2004, he recalls that the monarch murmured "… so many songs" as she secured his ribbon. Could it be that's she's a fan? The image of Her Majesty mooching around the palace humming Autumn Almanac is an appealing one.
"I don't know if she does that, but it's a lovely thought," Davies smiles wonkily. "Somebody probably said to her: 'This is Ray Davies, he's very prolific.' I remember I said something back like: 'It's just the beginning.'"
As a solitary songwriter, Davies is interested by the current "writing by committee" strategy deployed in pop music, and wonders if the likes of Harry Styles could do it on their own. "I was at the Ivor Novello awards when Uptown Funk won – there were eight writers," he marvels, of a song whose multiple credits included one of Styles' Sign of the Times co-writers, Jeff Bhasker. "Maybe that's the way they want to sound, kind of blanded-out and corporate," he says, shaking his head. "Blame the shopping mall culture. They don't want to go to the secondhand shop and buy a cool old suit, they want to go to Paul Smith and get what everyone else has got."
Nevertheless, he would be interested in collaborating with a contemporary artist and when talk turns to Ed Sheeran and his recent copyright lawsuit("Did he settle?"), it reminds him of a similar to-do he had with the Doors in the 60s when they borrowed the opening riff for Hello, I Love You from the Kinks' All Day and All of the Night, for which they had to pay Davies royalties.
He eventually met Jim Morrison when the Doors came to London's Roundhouse in 1968 and reminded the light-fingered Lizard King of his "playful plagiarism".
"He owned up," Davies reports gleefully. "He said: 'You really got me.'"
Americana is out now on Legacy
Source: The Kinks' Ray Davies: Brexit is 'bigger than the Berlin Wall' | Music | The Guardian